"Navigating the nexus of EU Policy, Digital Technologies, and Futures" by Afonso Ferreira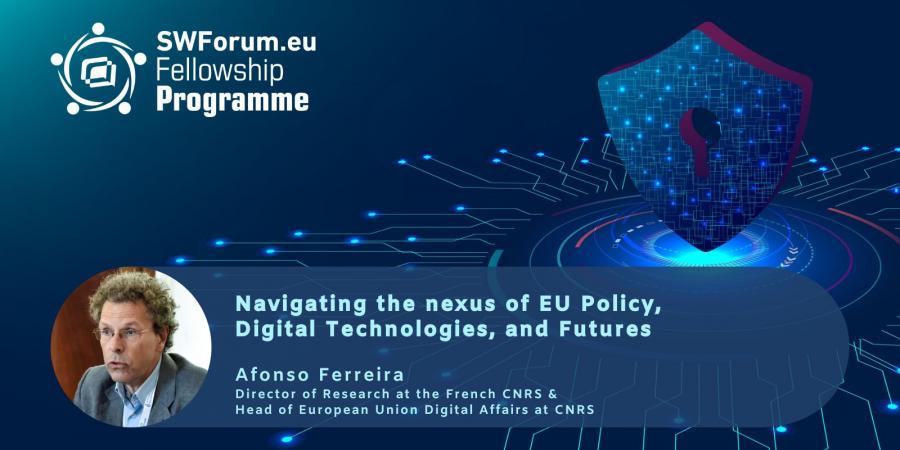 Are you curious about the European Union's digital policy initiatives and their potential impact on the future? Do you want to learn more about the challenges and opportunities presented by emerging digital technologies?
In this series of blogs on "Navigating the Nexus of EU Policy, Digital Technologies, and Futures", written by Afonso Ferreira, Director of Research at the French CNRS and Head of European Union Digital Affairs at CNRS, we'll explore EU policies and legislation affecting the software industry and discuss how they can be navigated to create growth opportunities. From the legislative process to specific policies and sectors, we'll cover it all.
We value your feedback and thoughts on this important issue.
As digital technologies transform our world, policymakers in the European Union are working to strike a balance between innovation and responsible regulation. Keeping track of the legislative process in the EU is crucial for companies worldwide, as it presents both risks and opportunities. However, challenges remain, and policymakers need input from stakeholders to address them.
Do these policies strike the right balance? How can we promote ethical innovation and minimize unintended consequences? Join the discussion and share your thoughts on navigating the intersection of digital technologies and EU policy.
Whether you're a software developer in Europe or beyond, staying informed about EU legislation can help you avoid costly retrofits and capitalize on emerging opportunities.
So stay tuned for our upcoming blogs and join the conversation on navigating EU legislation in the software sector.
Read the full article and join the conversation by sharing your thoughts today