SWForum.eu Project Hub: EU projects' unique entry point - register and manage your page now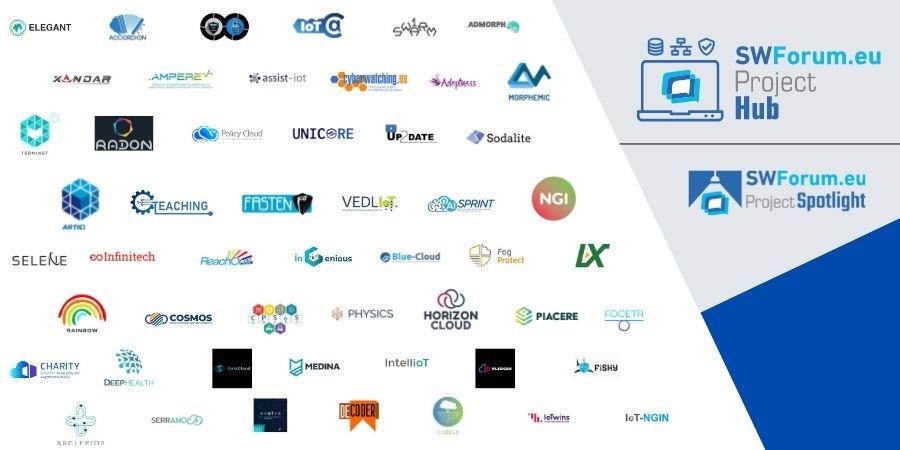 On 8 December 2021, the Commission adopted new rules on Open Source Software that will enable its software solutions to be publicly accessible whenever there are potential benefits for citizens, companies or other public services.
The SWForum.eu project aims to promote the understanding and uptake of the products, services and best practices arising from that research, and to enhance synergies and coordination of efforts amongst key decision makers in the software sector, with a particular focus on open source software.
Commissioner for Budget and Administration, Johannes Hahn, said: "Open source offers great advantages in a domain where the EU can have a leading role. The new rules will increase transparency and help the Commission, as well as citizens, companies and public services across Europe, benefit from open source software development. Pooling of efforts to improve the software and the co-creation of new features lowers costs for the society, as we also benefit from the improvements made by other developers. This can also enhance security as external and independent specialists check software for bugs and security flaws."
SWForum.eu is a Coordination and Support Action (CSA) for the European forum of the software research community, aiming to raise awareness and strengthen the competitiveness of the European Software Industry by facilitating a sustainable European forum for stakeholders representing scientific researchers, providers, developers, operators and policy-makers relevant to software technologies, digital infrastructures and cybersecurity. The 30-month project will maintain a practical approach addressing all the needs of a pragmatic, coordination structure required for the E2 unit.
The SWForum.eu Project Hub
The SWForum.eu's Project Hub offers a unique entry point to information on more than 50 software EU-funded projects (current and completed projects), and now offers software, infrastructure, and cybersecurity researchers and solutions providers a tailor-made platform with a better user experience, where you can:
update your project overview
publish results, news and events
upload project reports or key deliverables, videos, demos and other materials
add contact details for direct interaction through the website
mature projects can publish results and services in their project minisite for potential testing or adoption by SMEs.
Answer RFI directly
As of today, 30+ projects are already managing their dedicated webpage.
Register now and manage your project minisite now!
How to participate in the European forum of the software research community
Have someone from your project manage your page. Preferably, this should be either the project dissemination manager or similar. More than one person can sign up and contribute to your project and they will appear as the "contact point".
With the initiative in full swing and many projects already managing their pages, please try to prioritise this as we are promoting the project, making sure that we will be able to give the opportunity to enhance your visibility and reach a wider range of audience through our Project Spotlight program.
Moreover, we are here to help you assess the project Market and Technology Readiness Level (MTRL) and see how ready your provided solutions are for the market.
Register now and promote your project results!
What's in it for you: Driving traffic to your website
The benefit of having your information updated on the hub is that all results from projects are accessible in one place. Backlinks to your project website are included throughout so that visitors can also find out more. In addition, we promote projects through our "Project Spotlight" program, our social media activities with over 1,000 followers, as well as a chance to be featured in our newsletters to our community.
Don't miss this opportunity. Register now and be part of the SWForum.eu community.