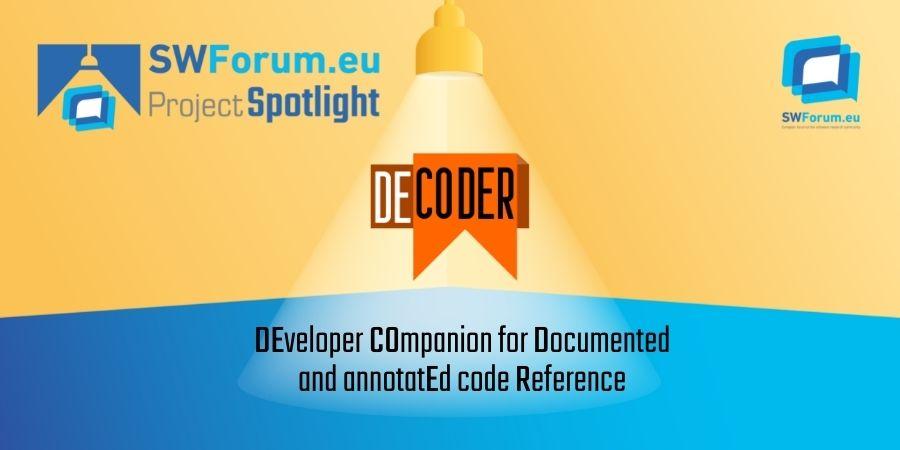 As the SWForum.eu team kick start the "Project Spotlight" programme, they are featuring the DECODER project for this week.
DECODER stands for DEveloper COmpanion for Documented and annotatEd code Reference. The project participants develop an open source Integrated Development Environment dedicated to improve the efficiency of software development and maintenance and the quality of software in medium criticality systems, such as in IoT, cloud computing and HPC.
The main objective of the project DECODER is to introduce radical solutions to increase productivity and by means of new languages that improve the situation by abstractions of the formalisms used today for requirements analysis and specification.
DECODER builds an Integrated Development Environment (IDE) that combines information from different sources through formal and semi-formal models to deliver software project intelligence to shorten the learning curve of software programmers and maintainers and increase their productivity.  Developers will deliver high quality code that is more secure and better aligned with requirements and maintainers will immediately know what has been done, how and with what tools.
The DECODER project gathers seven members from four European countries, including one University, one research organization, two industrial partners and three SMEs. This consortium provides an exhaustive approach to tackle the problem, including researchers, developers and users.
Learn more about the DECODER project.