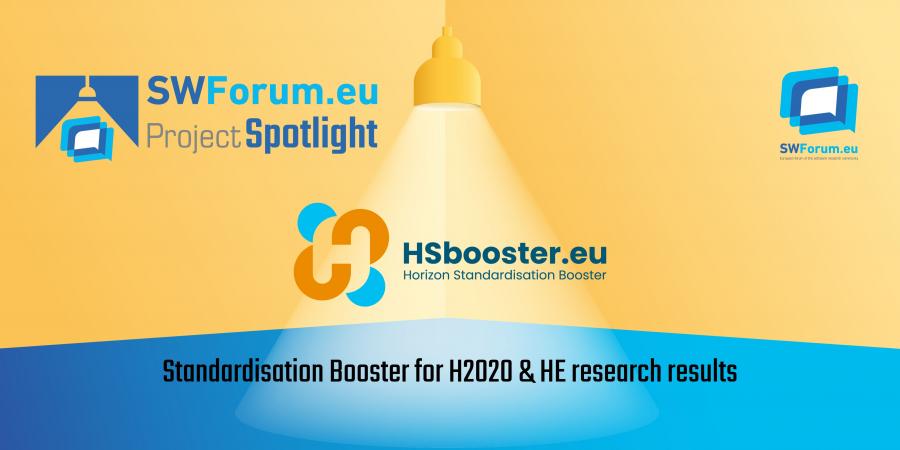 Boosting the standardisation impact of R&I projects
In the software engineering landscape, standardisation plays a crucial role in ensuring the interoperability, compatibility, and efficiency of software systems and technologies. Recognising the importance of standardising research and innovation project results, the EU-funded HSbooster.eu project aims to enhance the standardisation impact of projects funded by H2020 and Horizon Europe.
HSbooster.eu, the project dedicated to boosting the adoption of high-performance computing and simulation technologies in Europe, actively participated in the two webinar series of SWForum.eu.
Synergy with SWForum.eu
HSbooster.eu took part in two exciting webinar series hosted by SWForum.eu, sharing their key insights on how software technologies and standards are enabling interoperability and innovation in Europe.
"Leveraging OS technologies for better services in the European software ecosystem," 10 October 2022
Nicholas Ferguson, Senior Project Manager from Trust-IT Services and HSbooster.eu Coordinator participated in the first webinar series presented HSbooster.eu project and its groundbreaking initiatives aimed at accelerating the adoption of high-performance computing and simulation tools across various domains. By leveraging open-source technologies, HSbooster.eu aims to empower European businesses and research organizations with the capabilities to optimize their software applications, enhance performance, and drive innovation.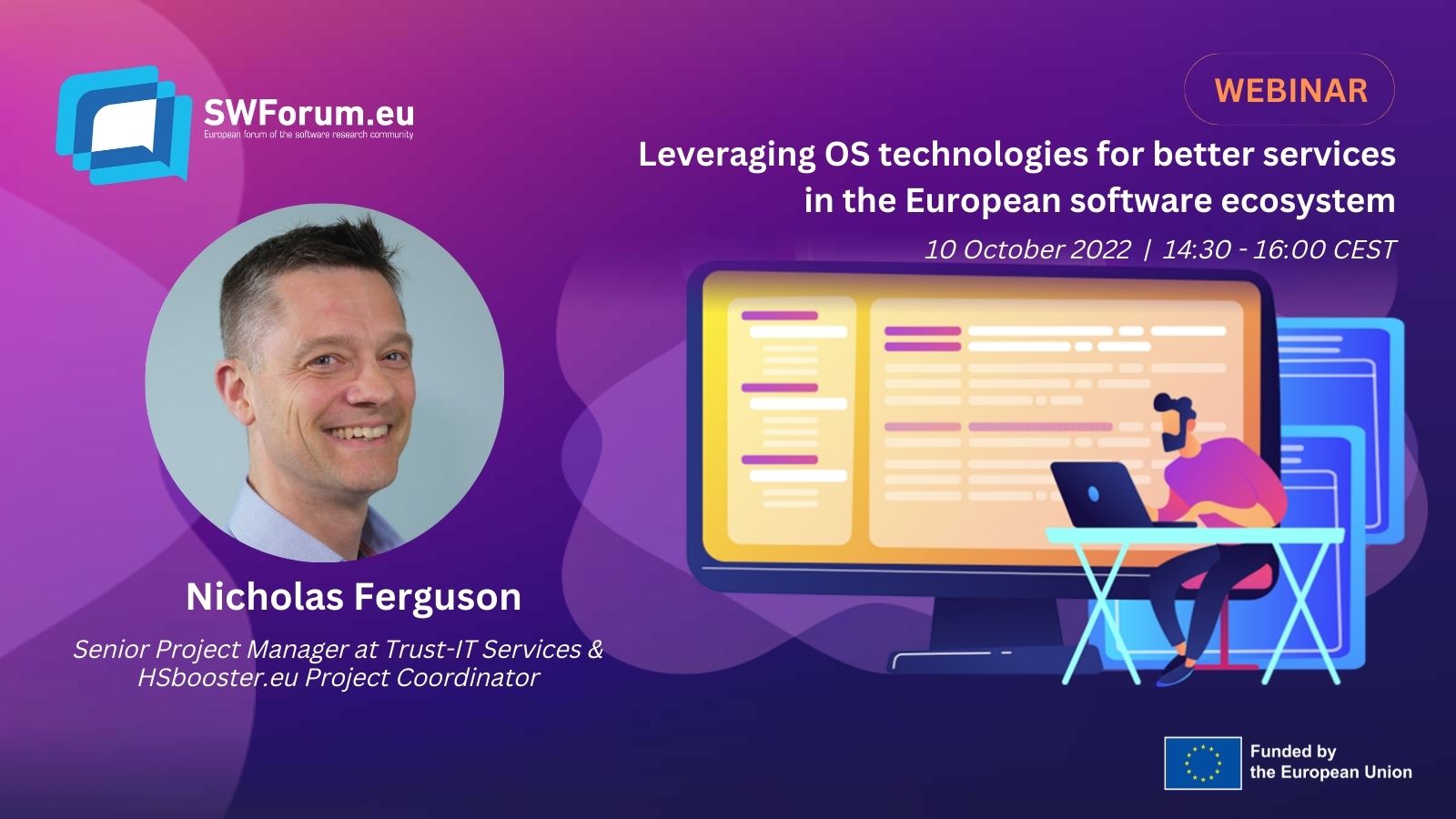 During the webinar, Nicholas showcased the HSbooster.eu its collaborative efforts with leading industry partners and research institutions to develop cutting-edge software solutions. These solutions enable organizations to harness the full potential of high-performance computing, unlocking new possibilities for scientific research, industrial simulations, and data-driven innovation.
HSbooster.eu's participation in the webinar underscores its commitment to fostering collaboration and knowledge exchange within the European software ecosystem. By leveraging open-source technologies, the project is playing a vital role in empowering European businesses and researchers to thrive in the era of advanced computing and simulation.
With its innovative approach and dedication to advancing high-performance computing, HSbooster.eu is paving the way for a more competitive and sustainable European software industry. The project's participation in the SWForum.eu webinar further solidifies its position as a key player in driving the adoption of open-source technologies for better services and solutions across Europe.
"Software Technologies and Standards: Enabling Interoperability and Innovation," 21 February 2023
In this exciting webinar session, Ray Walshe from Dublin College University, representing the HSbooster.eu project, shed light on how their innovative project is driving advancements in software technologies and standards to foster interoperability and innovation in the European software ecosystem.
Read the full report here. You can also watch the webinar recording or get a copy of the presentations here.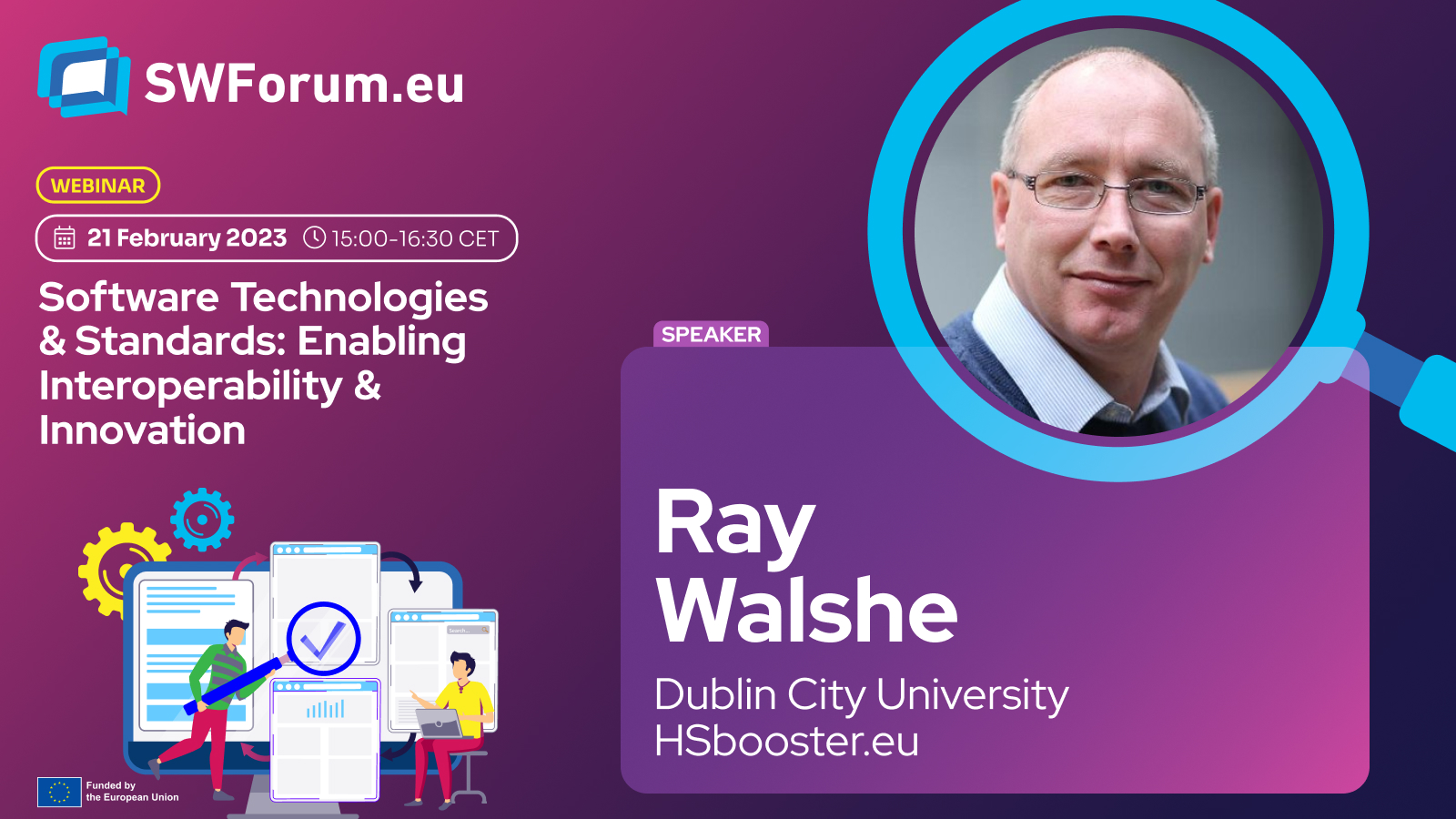 HSbooster.eu aims to accelerate the adoption and deployment of open-source technologies in various sectors. By promoting collaboration and knowledge exchange, the project plays a vital role in enhancing the European software landscape.
Ray Walshe, an esteemed expert in the field, shared valuable insights into the project's initiatives, successes, and challenges.
Participants gained a deeper understanding of how HSbooster.eu is contributing to the Next Generation Internet (NGI) goals by ensuring increased accessibility, security, and efficiency in software development and deployment.
You can also watch the webinar recording or get a copy of the presentations here , and explore the comprehensive report resulting from this webinar to gain valuable insights.
The SWForum webinar series offers a unique opportunity to engage with leading experts like Nicholas Ferguson and Ray Walshe to explore cutting-edge developments in software technologies and standards.