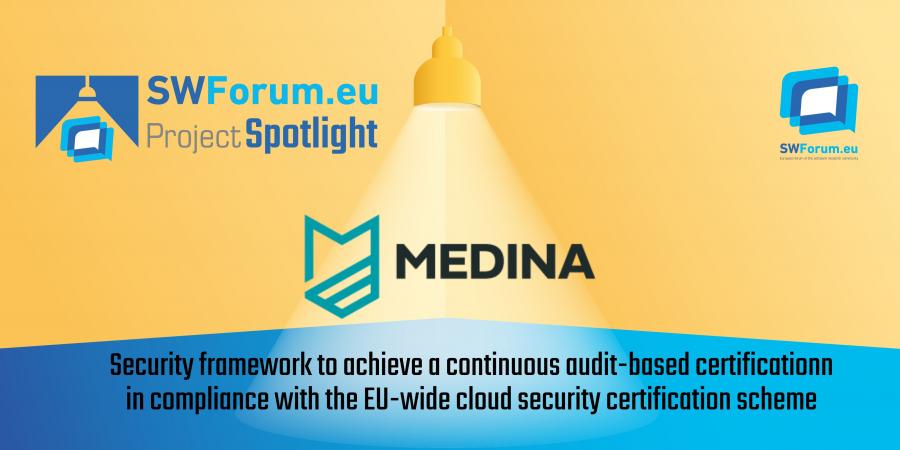 MEDINA Project Participates in SWForum Webinar on Software Technologies and Standards: Enabling Interoperability and Innovation
---
MEDINA - Making cloud services more attractive
The EU-funded MEDINA project aims to address the limited adoption of cloud computing by proposing a framework for achieving continuous audit-based certification for cloud service providers. With a focus on complying with the EU Cybersecurity Act, the project will tackle challenges related to security validation, machine-readable certification language, cloud security performance, and audit evidence management. By improving transparency and trustworthiness, MEDINA seeks to make cloud services more attractive and enhance customer trust in the European ICT market. The project brings together academic and industrial partners to provide sustainable outcomes that benefit EU adopters. Visit the SWForum project hub to learn more about the MEDINA project and its contributions to enhancing cloud security certification.
Synergy with SWForum.eu
We are delighted to have Jesus Luna Garcia, representing the Medina project from BOSCH, as a distinguished speaker in the second webinar series of SWForum. The webinar, titled "Software Technologies and Standards: Enabling Interoperability and Innovation," took place on 21 February 2023 and delved into the crucial role of software technologies and standards in driving interoperability and fostering innovation.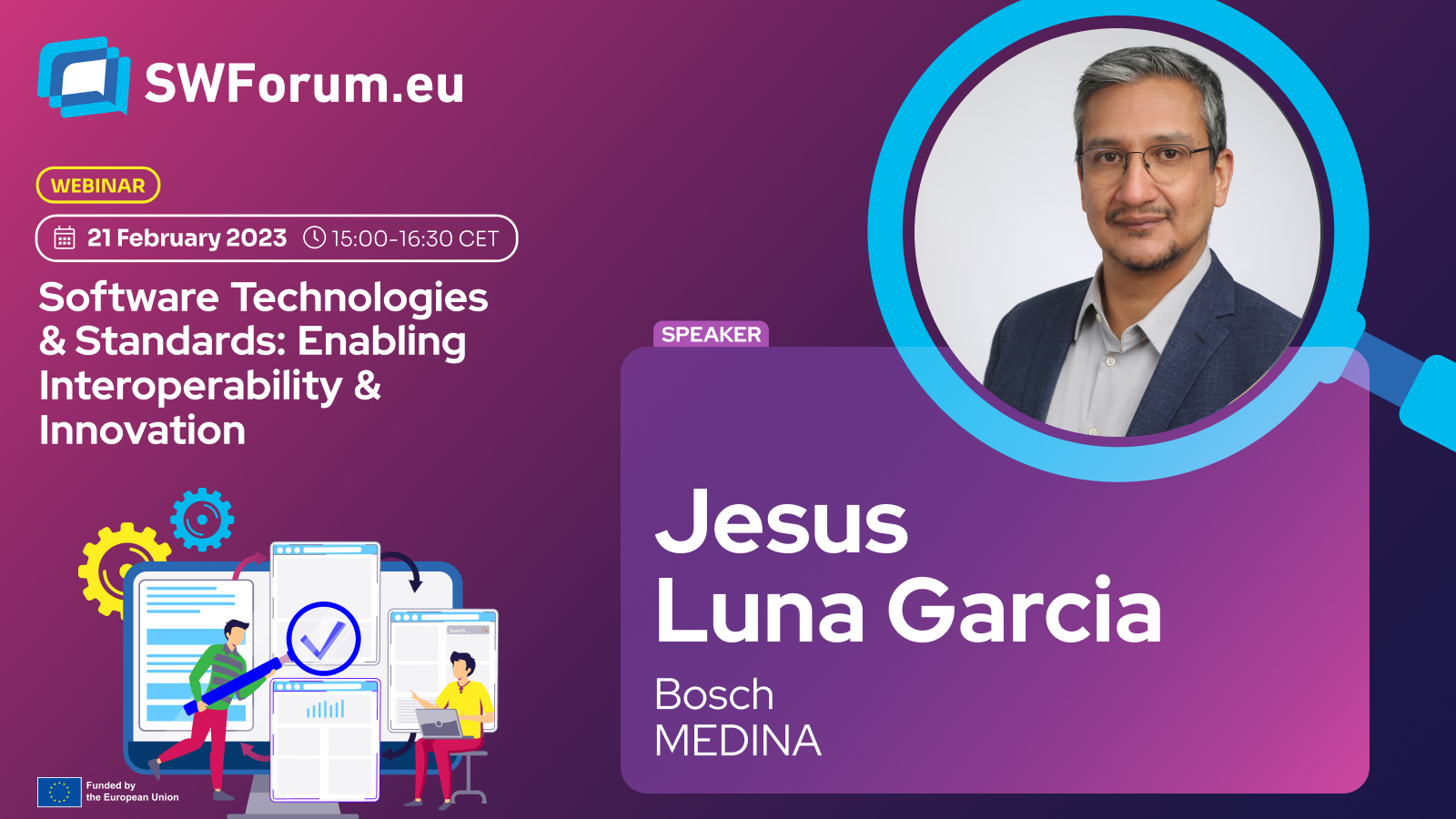 Jesus Luna Garcia shared insights from the Medina project, highlighting its contributions to the advancement of software technologies and its focus on developing standards for a wide range of applications. With Bosch's expertise and Medina's dedication to continuous certification frameworks, the session promises to be enlightening and informative.
Read the full recommendation report created as an outcome of this webinar to gain valuable knowledge, discover Medina's innovative approach, and engage in meaningful discussions with industry experts. This webinar is a unique opportunity to stay updated on the latest developments in software technologies and standards and to explore their transformative potential for interoperable and innovative solutions.
You can also watch the webinar recording or get a copy of the presentations here.