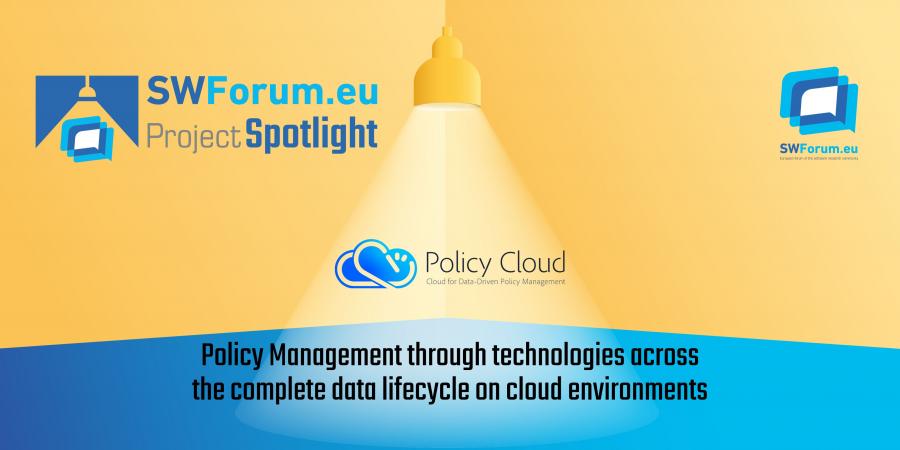 The SWForum.eu is glad to feature the PolicyCLOUD project as our featured project spotlight.
---
Advances in ICT, the increasing use of devices and networks and the digitalisation of several processes are leading to the generation of vast quantities of data. This rich data environment affects policymaking: Cloud environments, big data and other innovative data-driven approaches for policymaking create opportunities for evidence-based policies.
Policymaking in the digital age
PolicyCLOUD project harnesses the potential of digitisation, big data and cloud technologies to improve the modelling, creation and implementation of public and business policy.
Funded under the European Commission's H2020 programme and over a three-year period from January 2020 to December 2022, Policy Cloud has delivered a unique, integrated environment of curated datasets, and data management, manipulation, and analysis tools.
The project addresses the full lifecycle of policy management using the data analysis capabilities of the European Cloud Initiative.
During the course of the project, their expertise was practically demonstrated in four thematically distinct pilot use cases that run in diverse European cities, positively impacting both economic growth and the lives of the citizens concerned.
Synergy with SWForum.eu
PolicyCLOUD participated in the SWForum.eu webinar series on "Leveraging OS technologies for better services in the European software ecosystem", held on 10 October 2022. 
Konstantinos Oikonomou, Full Stack & Research Software Engineer at UBITECH, represented the PolicyCLOUD project in providing an insightful talk focussing on policy and standardisation initiatives led by the project.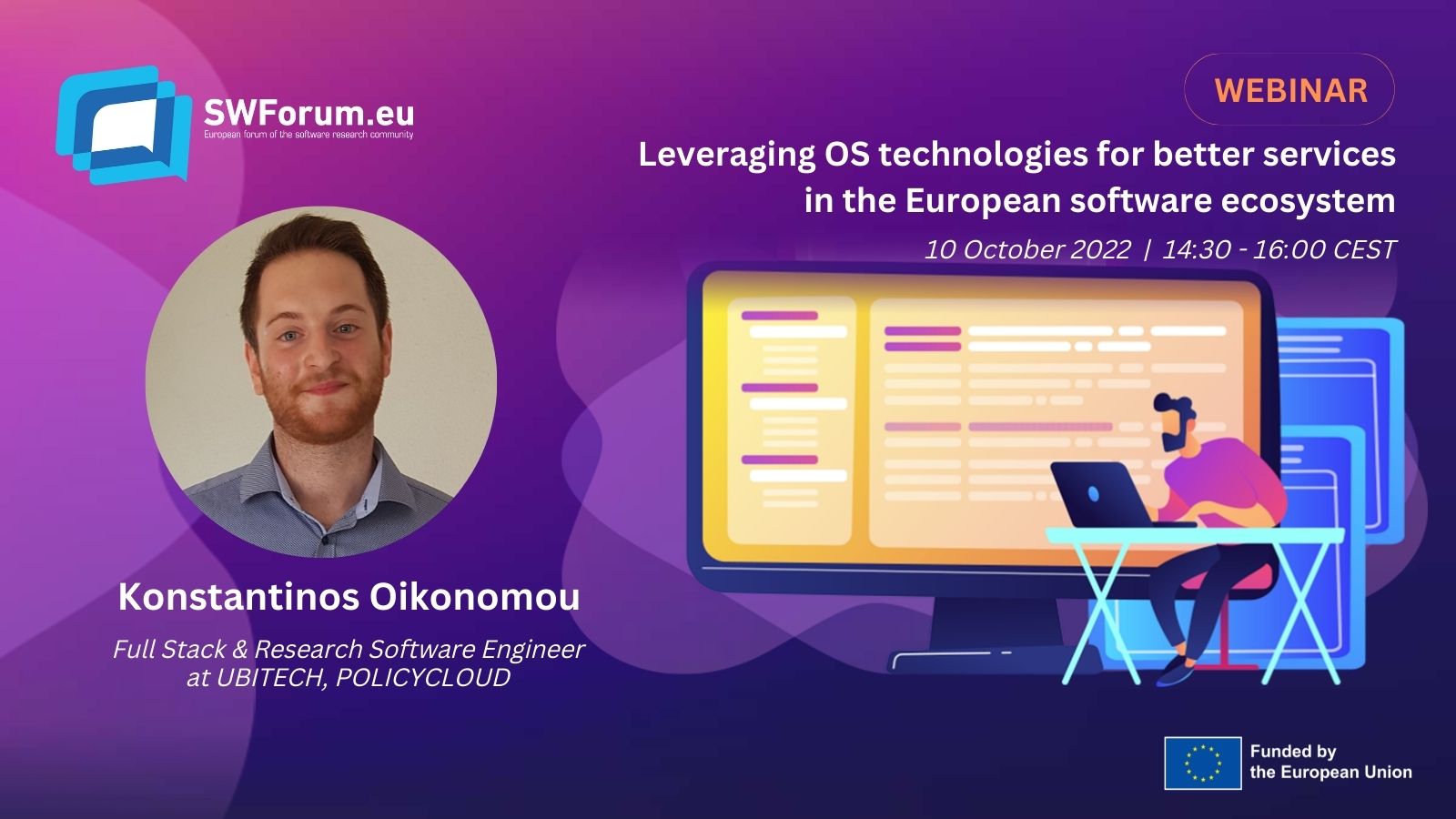 Moreover, Konstantinos has contributed to producing the report, which comes as an output of the expert briefing on the use of open source technologies to improve services in the European software ecosystem, and sums up the key insights and recommendations discussed during the webinar. The recommendations proposed cover open source, software technology, policy, and open standards.
Read the full report here. You can also watch the webinar recording or get a copy of the presentations here.