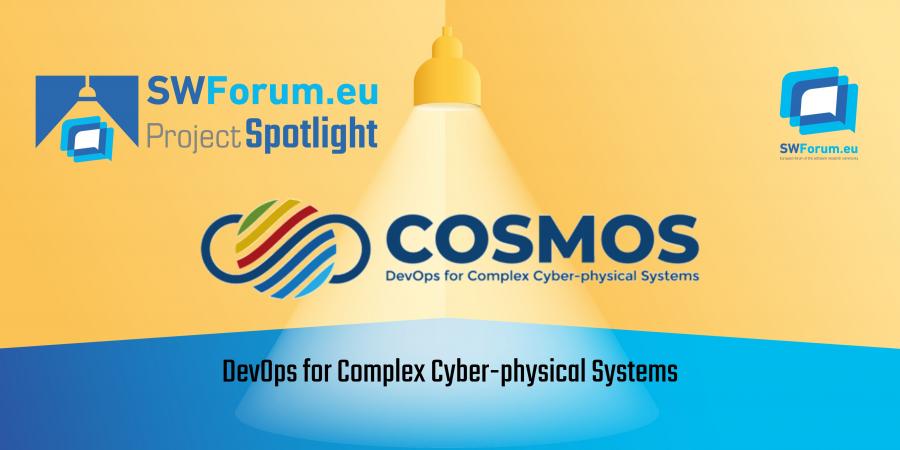 COSMOS Project Participates in the SWForum third webinar series on DevOps Innovation in Practice: New lifecycle processes, new applications.
---
A new pipeline for software development
The EU-funded COSMOS project aims to develop enhanced DevOps pipelines for the development of cyber-physical systems (CPS) software. Bringing together a consortium of big industry, SMEs, and academics, COSMOS will integrate advanced validation and verification techniques, including static code analysis, automated test case generation, runtime verification, and hardware-in-the-loop (HiL) testing. The project will leverage machine learning, model-based testing, and search-based test generation with the goal of delivering software more rapidly and ensuring more secure and trustworthy CPS systems. Validation will be conducted through use cases in healthcare, avionics, automotive, utility, and railway sectors, serving as reference cases for the open source and standardisation communities.
Synergy with SWForum.eu
SWForum.eu recently concluded its highly anticipated webinar, "DevOps Innovation in Practice: New Lifecycle Processes, New Applications," leaving attendees inspired and equipped with valuable insights into the future of software engineering.
The highlight of the event was the captivating presentation by Sebastiano Panichella, ZHAW's COSMOS Technical Director, who shared groundbreaking advancements in the COSMOS project. Panichella shed light on the development of new DevOps pipelines specifically designed for the efficient development of cyber-physical systems.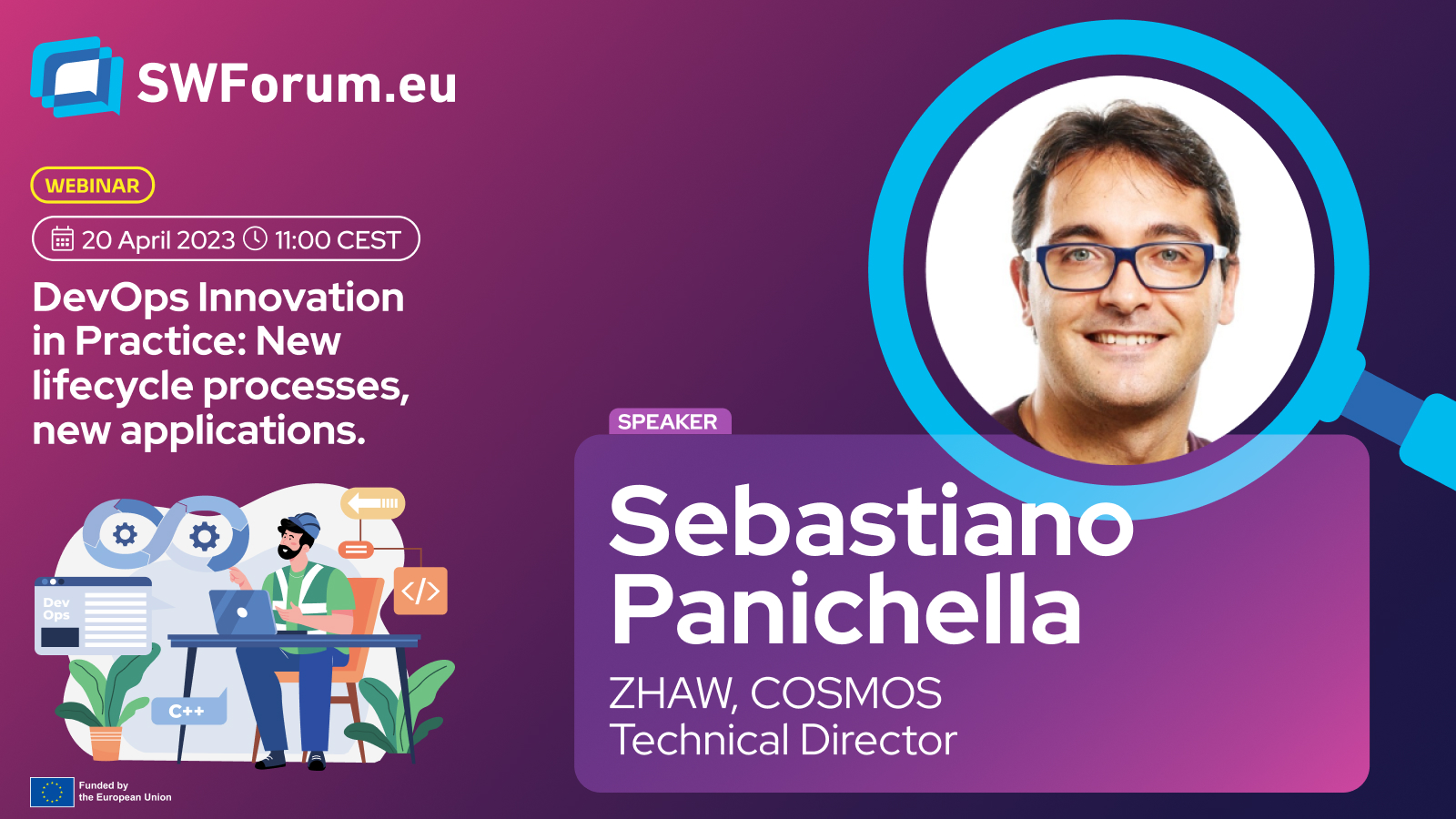 The webinar, which was held on 20 April 2023, provided a unique platform for software professionals to explore cutting-edge techniques and methodologies aimed at streamlining the software development process. Panichella's expertise and in-depth knowledge offered attendees an exclusive opportunity to delve into the world of cyber-physical systems and their impact on software engineering.
The event garnered significant attention from the software community, drawing participants from diverse backgrounds. Attendees were impressed by the innovative solutions presented, highlighting the importance of embracing new lifecycle processes and applications in the ever-evolving software landscape.
SWForum.eu, known for fostering knowledge sharing and collaboration, once again proved its commitment to delivering impactful events that address the latest challenges in the industry. By bringing together industry experts and enthusiasts, the webinar successfully created an atmosphere of learning and the exchange of ideas.
Participants left the webinar feeling motivated and eager to implement the learnings from the event in their respective workspaces. The insights gained from Panichella's presentation and the lively discussions that followed are expected to have a lasting impact on the attendees' software development practices.
Access the complete presentations here, and explore the comprehensive report resulting from this webinar to gain valuable insights during the webinar.