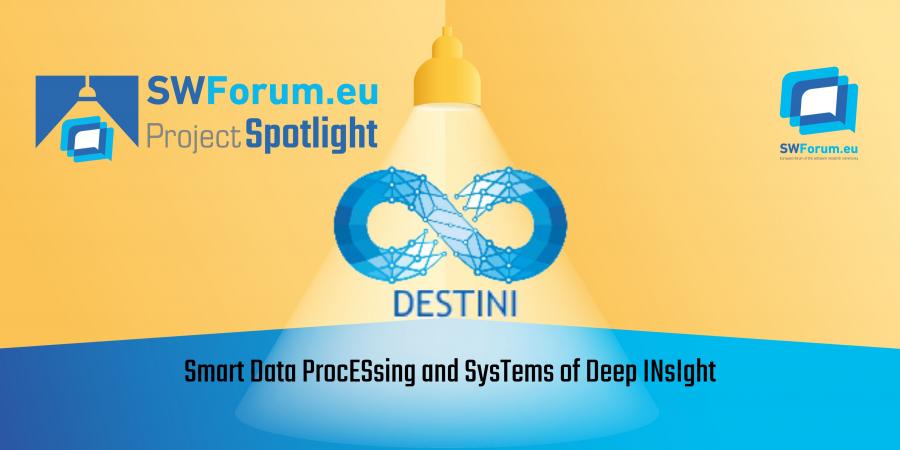 DESTINI Project Participates in the SWForum third webinar series on DevOps Innovation in Practice: New lifecycle processes, new applications.
---
A big boost in smart data research for Cyprus University
The EU-funded DESTINI project is set to boost research in smart data at Cyprus University of Technology (CUT). Collaborating with Tilburg University and Sapienza Università di Roma, the project aims to enhance CUT's international research standing. The focus will be on investigating timely topics related to smart data processing systems and applications. DESTINI facilitates knowledge transfer, shares best research practices, and strengthens CUT's research capacity. The project's research pillars include smart data processing systems, systems of deep insight, and methodologies for smart data-centric services and applications. By producing high-quality research results and developing new tools, CUT aims to enhance its international reputation and provide benefits to industrial and business stakeholders. The project will involve personnel exchanges, workshops, summer schools, and strong links with industry partners to foster collaboration and knowledge sharing.
Synergy with SWForum.eu
The third and final SWForum.eu webinar series on "DevOps Innovation in Practice: New lifecycle processes, new applications," featured the DESTINI Project.
The DESTINI project was represented by Damian Tamburri, an esteemed researcher from Eindhoven University of Technology and JADS/Politecnico di Milano, who showcased the groundbreaking DESTINI project, revolutionizing smart data processing and deep insight systems. Hosted by SWForum.eu, the webinar brought together a diverse audience of industry professionals, researchers, and enthusiasts to explore the transformative potential of advanced analytics in data-driven systems.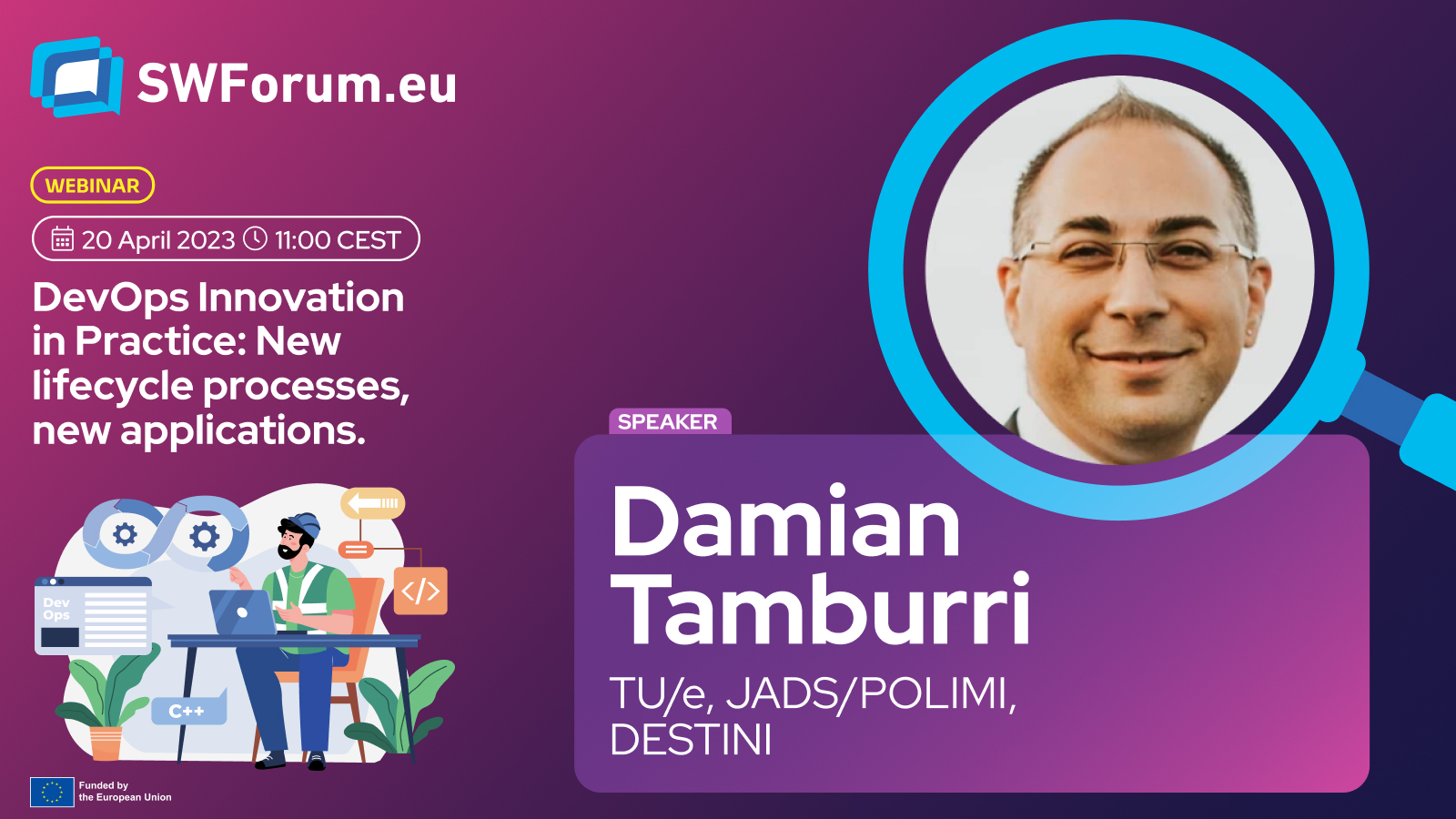 The webinar held on 20 April 2023 provided an ideal platform for Damian Tamburri to unveil the innovative advancements in smart data processing achieved through the DESTINI project. Participants eagerly gathered online to witness the unveiling of this cutting-edge research.
During his captivating presentation, Tamburri provided an in-depth overview of the DESTINI project, emphasizing its potential to revolutionize the field of data processing. The project aims to harness the power of DevOps methodologies to enhance the efficiency, scalability, and reliability of data-driven systems. By integrating advanced analytics techniques and intelligent processing, DESTINI promises to unlock valuable insights and optimize decision-making processes.
The webinar allowed participants to delve into the technical aspects of the DESTINI project and gain a comprehensive understanding of its significance in the realm of smart data processing and deep insight systems. Attendees were highly engaged, actively participating in the Q&A session that followed Tamburri's presentation. Their thought-provoking questions and insightful discussions further emphasized the importance of this pioneering research.
Damian Tamburri expressed his enthusiasm about sharing the DESTINI project with the webinar audience, stating, "The webinar provided an excellent platform to showcase our research and engage with professionals in the field. The positive reception and active participation reaffirmed the significance of our work and its potential impact on the future of data-driven systems."
Access the complete presentations here, and explore the comprehensive report resulting from this webinar to gain valuable insights during the webinar.