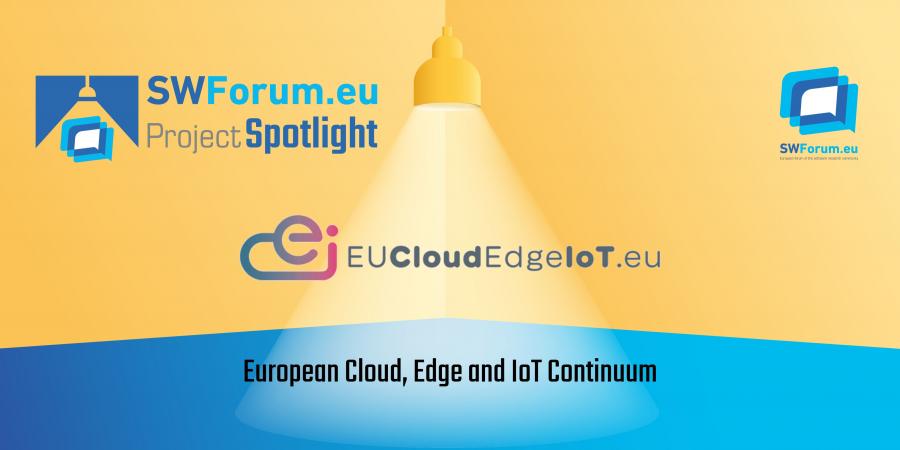 EUCloudEdgeIoT Project Participates in SWForum Webinar on Software Technologies and Standards: Enabling Interoperability and Innovation
---
Unlocking the Cloud Edge IoT demand potential in Europe
The EU-funded EUCloudEdgeIoT project aims to unlock the potential of the Cloud-to-Edge-IoT (CEI) computing continuum in Europe by focusing on demand-side drivers and challenges. It provides insights and guidance to Horizon Europe research projects in this domain, fostering an open European CEI ecosystem. With a focus on data governance and industry collaboration, the project assesses the state of the CEI ecosystem, develops market scenarios, engages with relevant industry stakeholders, and implements a comprehensive communication strategy. Its goal is to accelerate the deployment of CEI and foster European autonomy in the digital economy.
Synergy with SWForum.eu
We are grateful to have Maria Giuffrida, representing the EUCloudEdge project from Trust-IT, in the second webinar series of SWForum. The webinar, titled "Software Technologies and Standards: Enabling Interoperability and Innovation," was held on 21 February 2023 and delved into the pivotal role of software technologies and standards in driving interoperability and fostering innovation.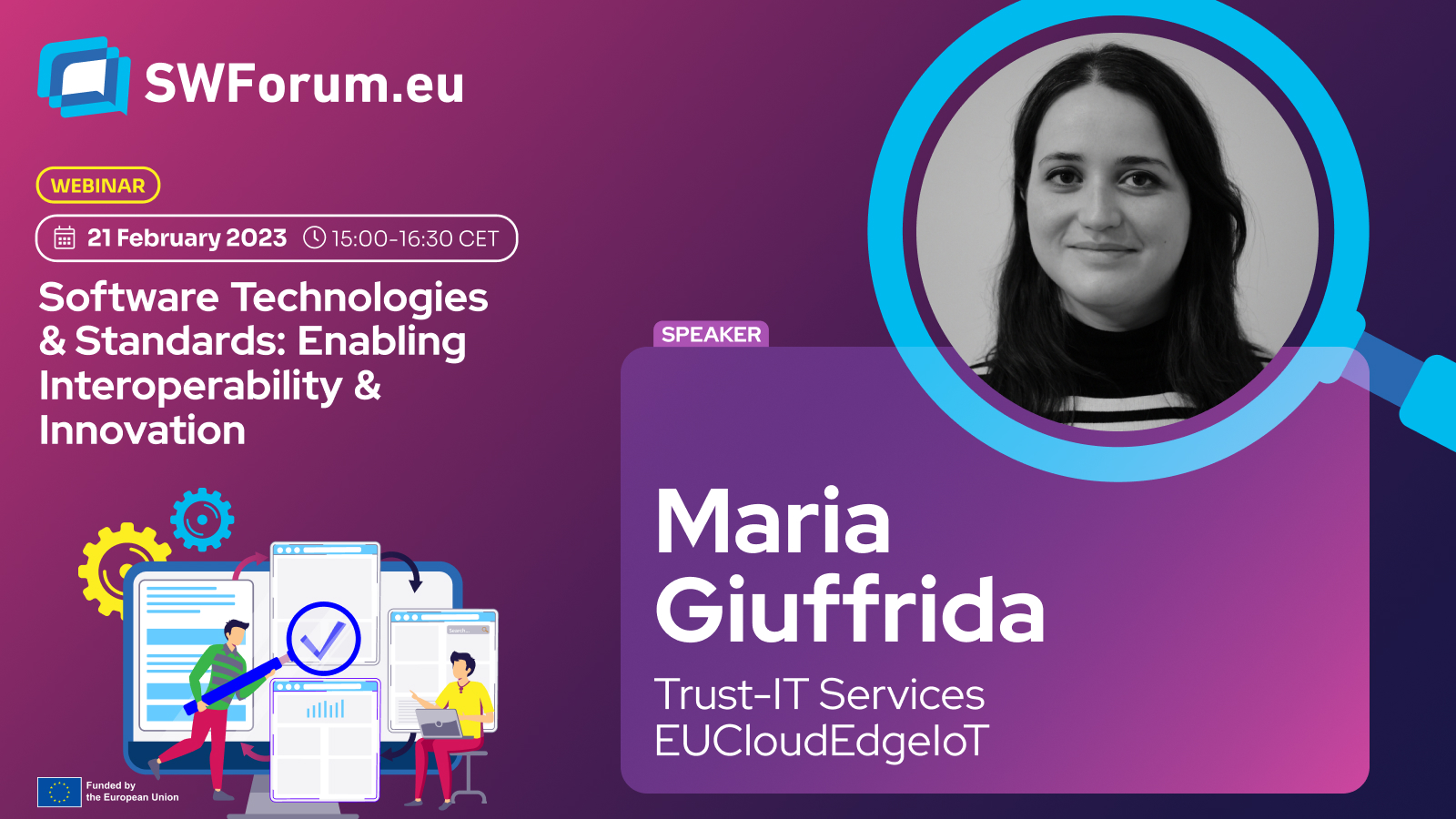 Maria Giuffrida shared valuable insights from the EUCloudEdge project, showcasing its groundbreaking contributions to software technologies and its focus on leveraging standards for enhanced interoperability. With Trust-IT's expertise and EUCloudEdge's innovative approach, this session was very enlightening and informative.
Explore the comprehensive report resulting from this webinar to gain valuable insights, delve into the advancements made by the EUCloudEdge project, and participate in meaningful discussions with industry experts. This webinar offers a prime opportunity to stay updated on the cutting-edge progress in software technologies and standards and to unlock their potential for enabling interoperability and driving innovation.
Experience the complete webinar session by watching the recording or accessing the presentation materials here for a comprehensive understanding of the discussions and insights shared.