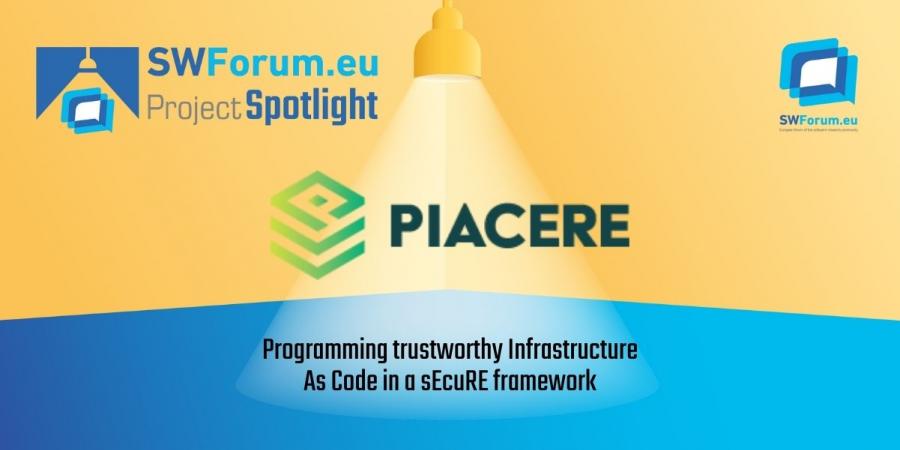 We're proud to feature the PIACERE project as one of our Project Spotlights.
PIACERE stands for Programming trustworthy Infrastructure As Code in a sEcuRE framework.
PIACERE aims to increase the productivity of DevOps teams in the development and operation of IaC through the provisioning of an integrated DevSecOps framework. DevOps teams can program IaC as if they were programming any software application.
The project enables the automation of several deployment, configuration, and management tasks that otherwise would have to be performed manually by an operator.
PIACERE solution consists of an integrated DevSecOps framework to develop, verify, release, configure, provision, and monitor infrastructure as code. The main characteristics of this solution are: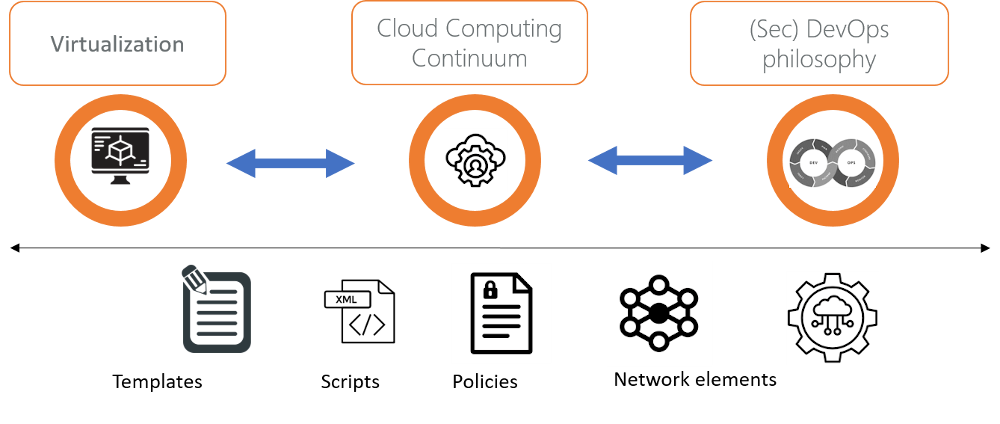 The PIACERE project is composed of eight partners from six different countries, representing Northern, Southern, and Eastern Europe: Tecnalia (Coordinating partner - ES), Prodevelop (ES), Politecnico di Milano (IT), Ericsson (IT), Hewlett Packard (IT), Xlab (SI), Republika Slovenija ministrstvo za javno upravo (SI), 7bulls.com (PL).
Learn more about the PIACERE project.
Synergy with SWForum.eu
PIACERE took part in the third and final webinar series of SWForum, held on 20 April 2023.
XLAB d.o.o., represented by Matija Cankar, Technical Coordinator of PIACERE, showcased their expertise in DevSecOps for an Infrastructure-as-code framework at the recent webinar on DevOps innovation and practice. The webinar, organized by SWForum, brought together industry experts and practitioners to discuss new lifecycle processes and applications in the field of DevOps.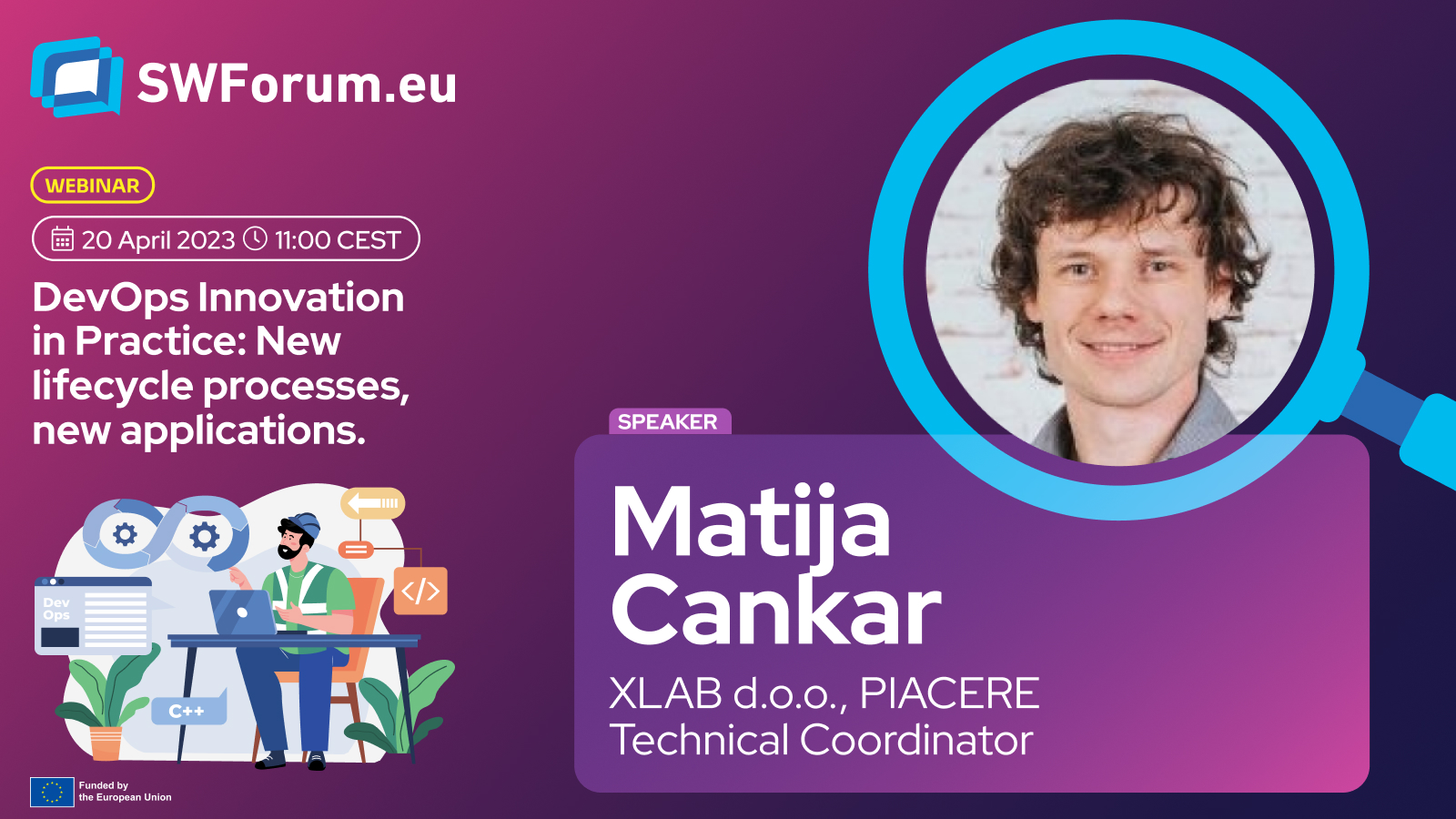 During the event, Matija Cankar presented the PIACERE project, highlighting its role in revolutionizing the development and deployment of software infrastructure. PIACERE focuses on integrating security into the DevOps process, enabling organizations to build, test, and deploy applications with enhanced security measures in an automated and efficient manner.
The presentation emphasized the importance of DevSecOps in today's rapidly evolving software landscape, where security threats are becoming increasingly sophisticated. By implementing an Infrastructure-as-code framework, PIACERE empowers development teams to automate security practices and ensure that security measures are seamlessly integrated throughout the software development lifecycle.
The participation of XLAB d.o.o. and the presentation by Matija Cankar received positive feedback from the webinar attendees. The audience appreciated the practical insights and real-world examples shared, which demonstrated the effectiveness and value of the PIACERE project in improving software security and accelerating the DevOps process.
Overall, the webinar provided a platform for industry professionals to exchange knowledge, explore innovative practices, and gain a deeper understanding of the evolving landscape of DevOps. The participation of XLAB d.o.o. and their presentation on PIACERE further enriched the event, contributing to the advancement of DevSecOps practices and fostering collaboration among stakeholders in the software industry.
Access the complete presentations here, and explore the comprehensive report resulting from this webinar to gain valuable insights during the webinar.