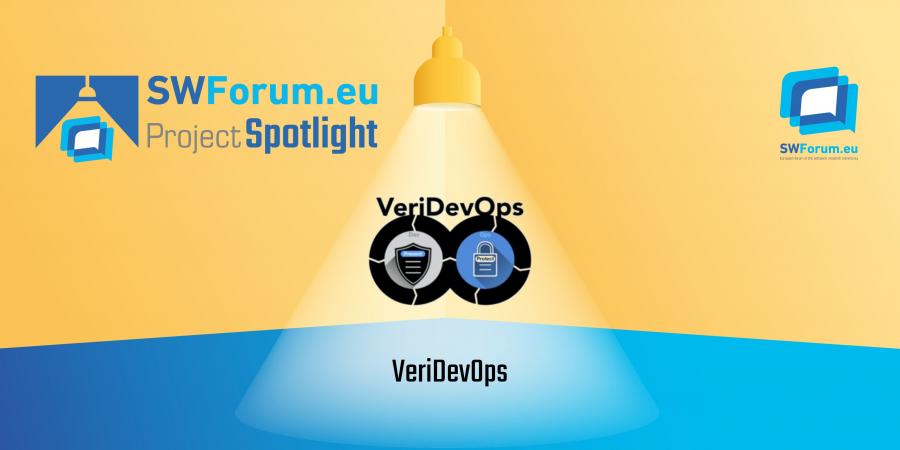 VeriDev Ops Project Participates in the SWForum third webinar series on DevOps Innovation in Practice: New lifecycle processes, new applications.
---
New tools to increase the security of DevOps
The VeriDevOps project, funded by the EU, aims to enhance the security of DevOps practices. It focuses on creating faster feedback loops for verifying security requirements in large-scale cyber-physical systems. By automatically generating verifiable models from security requirements and using them for testing and monitoring, VeriDevOps enables companies to deliver high-quality systems with confidence in the fast-paced DevOps environment. The project combines formal modeling, test generation, and analysis to optimize security verification activities and address evolving challenges in DevOps.
Synergy with SWForum.eu
In a third webinar series hosted by SWForum, Andrey Sadovykh, the VeriDevOps Technical Coordinator at SOFTEAM, delivered an enlightening presentation on VeriDevOps, an innovative approach to software development and cybersecurity verification. The webinar, titled "DevOps Innovation in Practice: New lifecycle processes, new applications," provided attendees with valuable insights into the practical implementation of DevOps methodologies and their impact on cybersecurity requirements.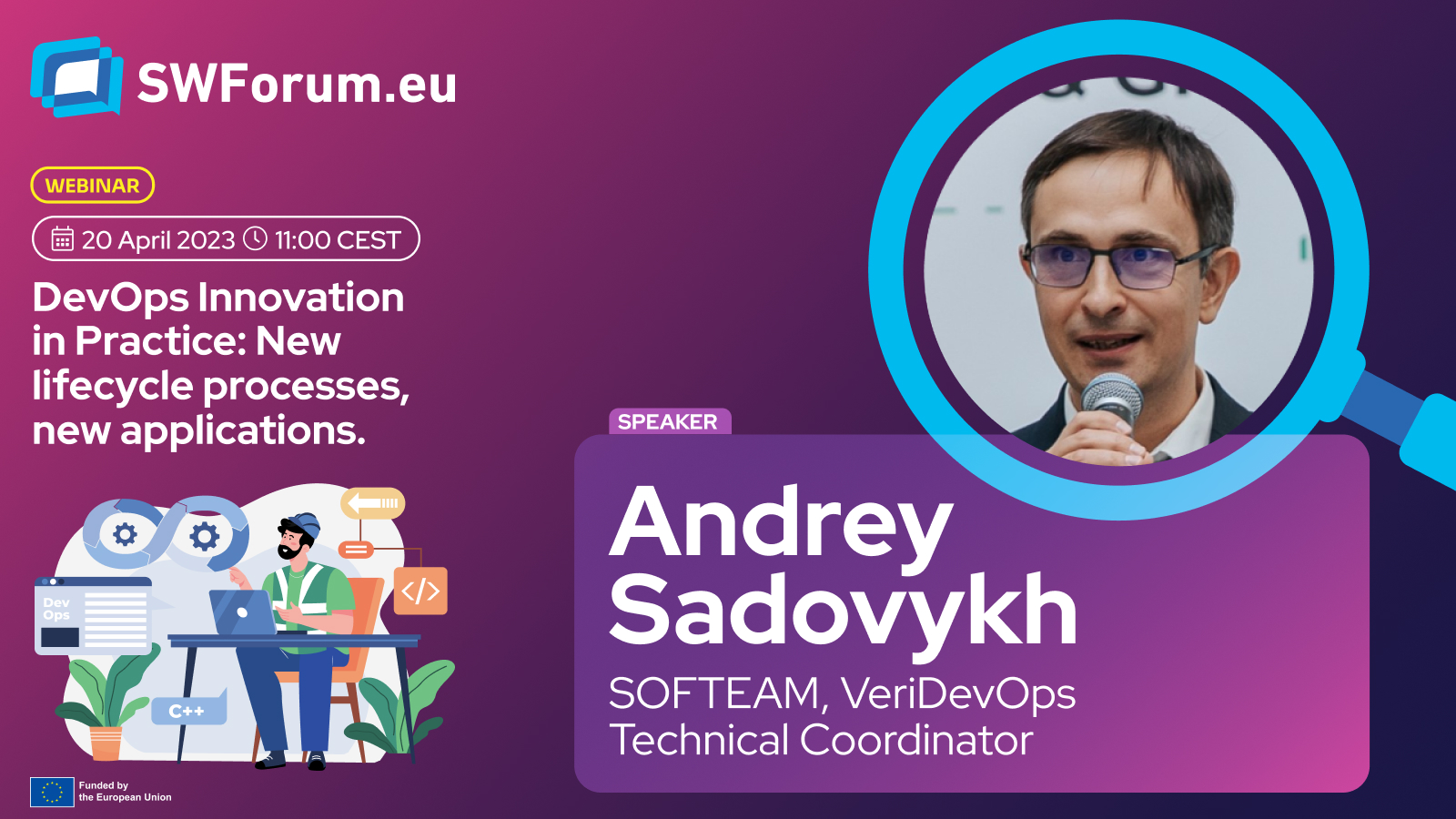 SWForum, a leading platform for software engineering professionals, organised the event to explore the intersection of DevOps practices, lifecycle processes, and emerging applications. The webinar, which took place virtually on 20 April 2023, attracted a diverse audience consisting of industry experts, researchers, and technology enthusiasts.
Andrey Sadovykh captivated the audience with his in-depth knowledge and experience in VeriDevOps, a cutting-edge approach that integrates cybersecurity verification seamlessly into the DevOps lifecycle. He emphasized the significance of addressing security requirements early in the development process to mitigate potential vulnerabilities and ensure robust cybersecurity measures.
During his presentation, Sadovykh highlighted the benefits of VeriDevOps in accelerating the verification of cybersecurity requirements. By incorporating security testing and verification into every stage of the DevOps pipeline, organizations can achieve faster and more reliable security assessments while maintaining the agility and efficiency of the DevOps approach.
The attendees were particularly engaged by Sadovykh's insights into the practical implementation of VeriDevOps, including the integration of automated security testing tools, a collaboration between development and security teams, and the establishment of continuous security monitoring practices.
Access the complete presentations here, and explore the comprehensive report resulting from this webinar to gain valuable insights during the webinar.